Spend the night at the craftsma's courtyard in the old town of Wittenberg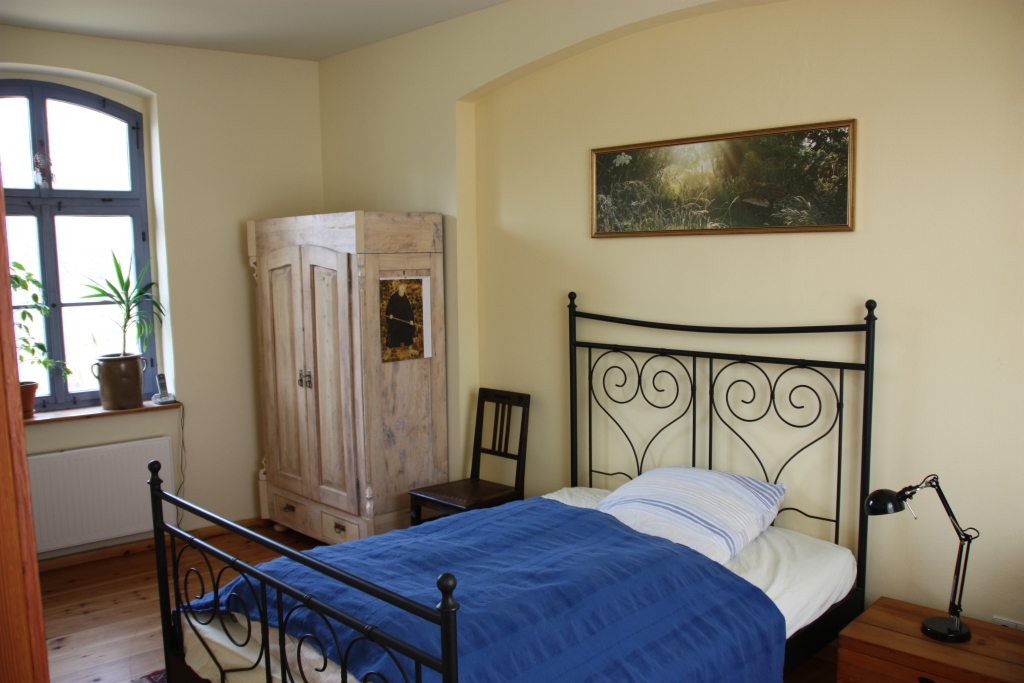 The guestrooms offer you low-priced accommodation in one of the nicest parts of Wittenberg for up to 6 people.
The courtyard and the surrounding buildings are located in a small road called Pfaffengasse, just 100 yards away from the castle church in the city centre.
There are two double rooms at the first floor of a building, which was built in 1895. In the historic basement is another guestroom. Up to the 1920s the building was used by a blacksmith and since 2005 it has been used for living purposes again, after it was renovated with a lot of attention to historical details.
The back of the house is built on the old city walls. The building is situated in a quiet part of town and from the guestroom windows you have a beautiful view of the park. From the window facing the courtyard you also have a view of the workshop for historic musical instruments.
In the workshop stringed musical instruments from the Renaissance and the Baroque period are made by skilful craftsman.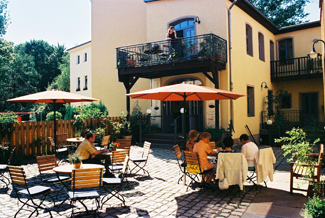 If ordered in advance you can book a guided tour of the workshop, to get a glance of musical instrument making.
On the ground floor of the building and on the yard is a small café, from wich you have a stunning view of the panorama of the castle church of Wittenberg.
The guestroom is almost next to the Elbe Cycle Route (D-Route 10), the Europe Cycle Route R1 (D-Route 3) and the Cycle Route Berlin – Leipzig.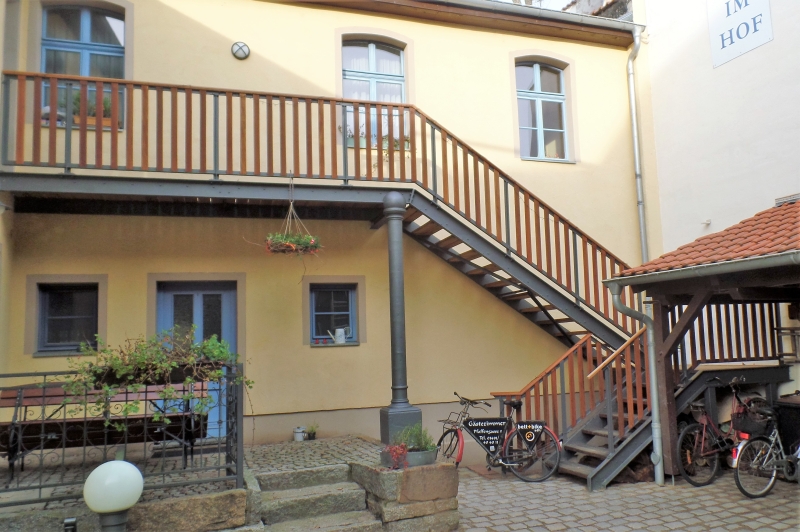 The guestrooms have been listed on the nationwide Bed&Bike register for bicyclefriendly accommodation since 2012. There is a big bicycleshed on the yard and the gate to he yard is closed over night. You can also rent a bike here. There is a bicycle workshop over the road for repairs.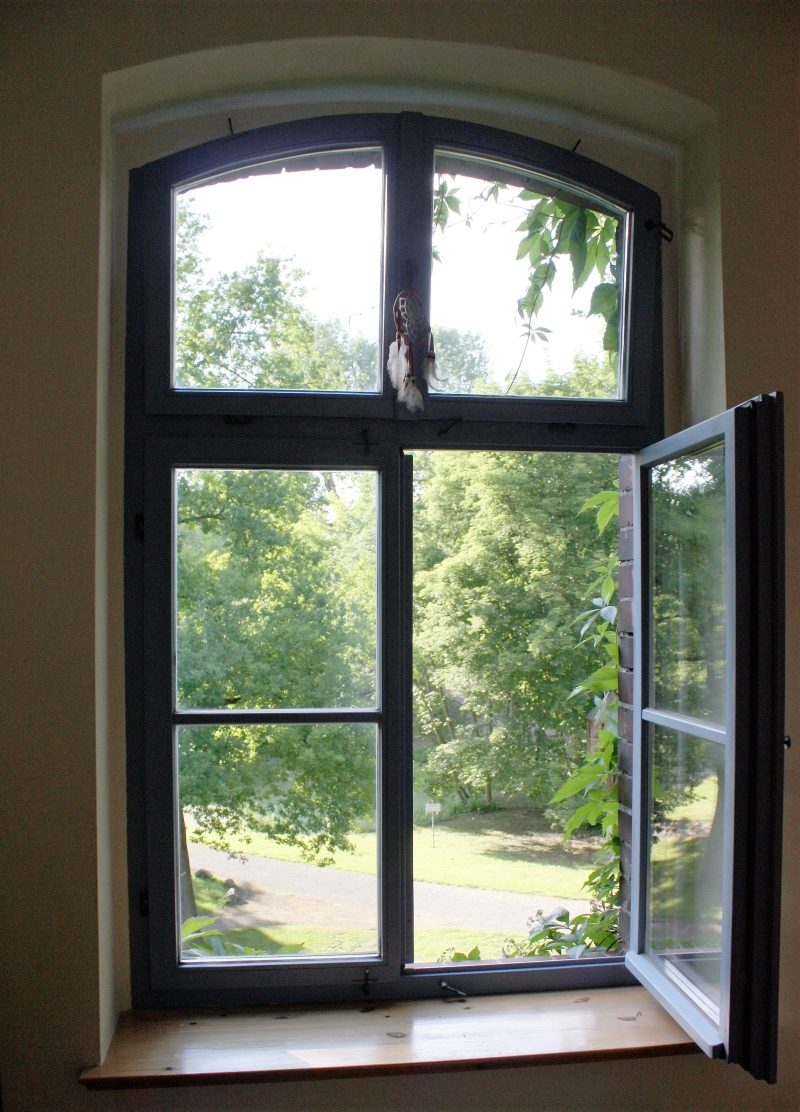 The guestrooms offer space for one to four people.
An additional bed can be put up if required.
Prices for bed and breakfast
1 person in double room 47,00 €
2 people in double room 69,00 €
additional bedding 25,00 €
For enquiries over the availability of the guestroom please dial:
+49-3491-404011 or +49-178-6063677
or write an e-mail to:
info@wittenbergnacht.de
We are looking forward to your stay.
Address:
Jörg Dahms
Pfaffengasse 5
06886 Lutherstadt Wittenberg
Germany